How to Make Tofu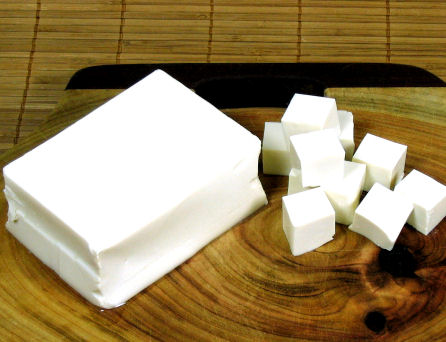 Like most food items, the fresher the better, and tofu is no exception. The delicate creamy texture of warm and freshly pressed soy bean curds is something that has been lost to the current Western generation of tofu eaters.
1 and 1/2 cup of raw (small and hard, not from a can) soy beans

about 15 cups of water

nigari flakes (magnesium chloride) (a supplier in VIC/Australia is: The Melbourne Food Ingredient Depot, under food manufacturing)

large pot for cooking the crushed soy beans (needs to be large because the beans will froth up)

medium pot for cooking the soy milk (it is much easier with a separate pot for the milk)

colander that sits over the medium pot

wooden spoon

blender

cheese cloth, or a cloth with a coarse weave that will let thick liquid through

a tofu box (can be a plastic container with small holes in the sides and bottom, but it is worth making a proper box out of a soft wood like pine)
Not including bean soaking time, fresh tofu takes about 55 minutes to prepare, plus 20 minutes pressing time.
Below is a step by step description of how to make regular tofu. It uses:
Take 1 and 1/2 cup of quality soy beans and cover with water 3 times in depth.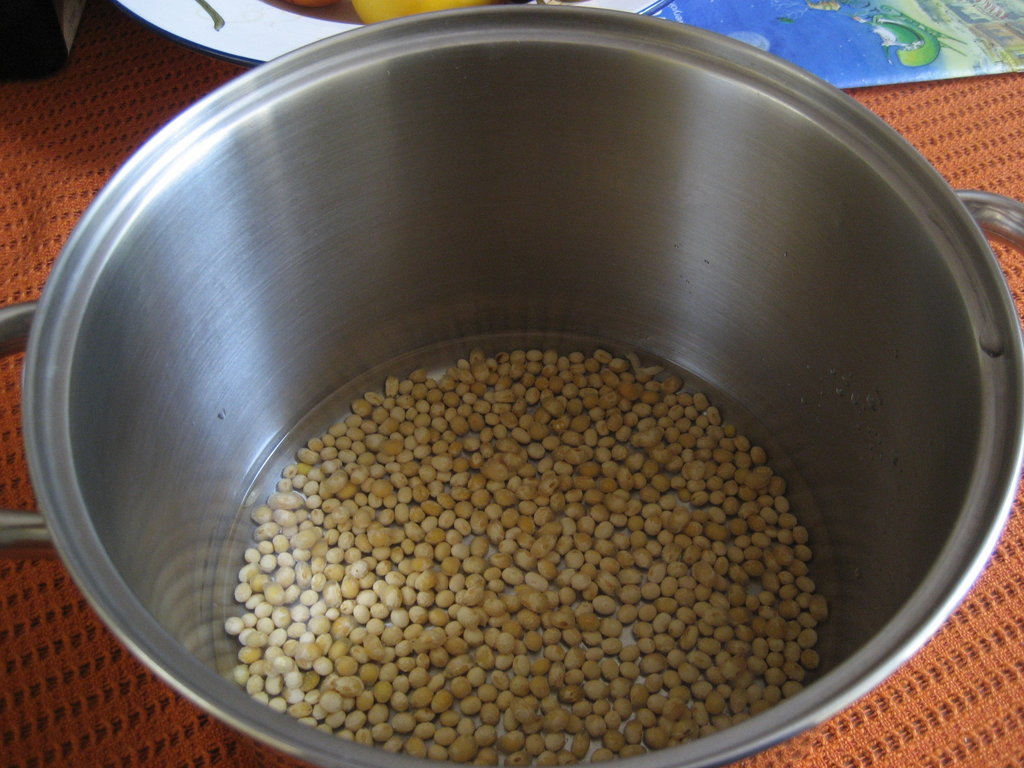 Let the beans soak for about 8 to 10 hours at about 20 degrees celsius. Soaking for too long will give the tofu an unpleasant nutty flavour. Soaked beans should fall easily in half and then split again in quarters.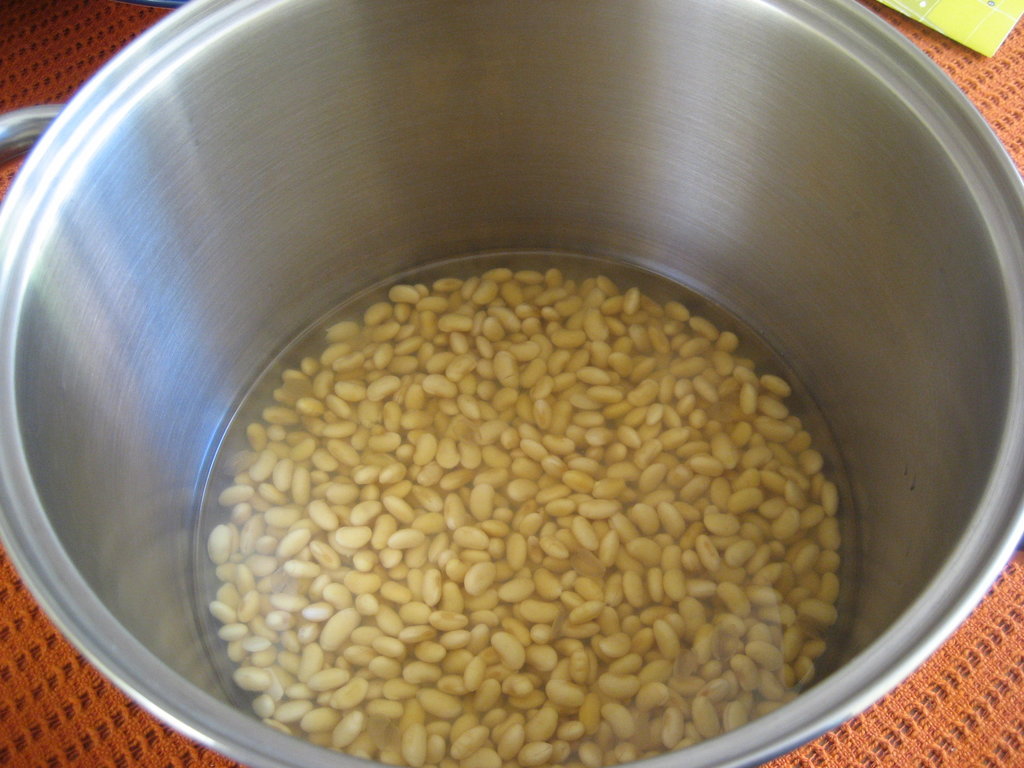 Drain the beans then rinse them once with fresh water.
Boil 7 and 1/2 cups of water in a BIG pot. Blend the soaked beans with 4 cups of extra water (may need to be done in batches) and add to the boiling water. The texture of the soy bean puree ('go' in Japanese) should be yellow and creamy with flecks of bean fibre. It will splash when poured into the boiling water so it is best to pour it down the side of the pot or onto a wooden spoon.