Every once in a while archaeologists (and sometimes regular Joes) make some remarkable discoveries. Stunned, they are often unable to explain what it is they've found, how it came into existence, or ascertain its value. This is a comprehensive list of such artifacts; artifacts that many believe should have never existed given the discerned age/period of their creation.
The London hammer – a tool older than history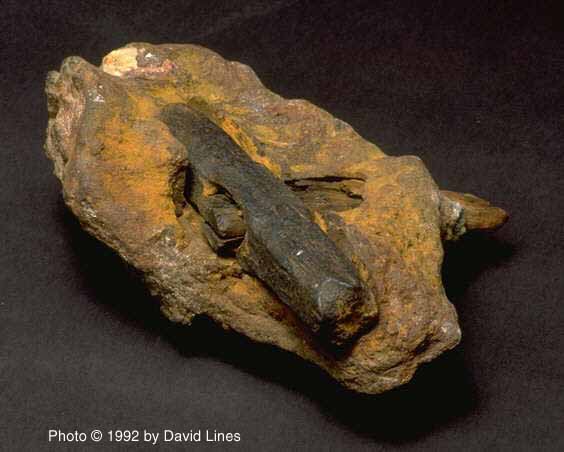 In June 1936 (or 1934 according to some accounts), Max Hahn and his wife Emma were on a walk when they noticed a rock with wood protruding from its core. They decided to take the oddity home and later cracked it open with a hammer and a chisel. Ironically, what they found within seemed to be an archaic hammer of sorts. A team of archaeologists checked it, and as it turns out, the rock encasing the hammer was dated back more than 400 million year; the hammer itself turned out to be more than 500 million years old. Additionally, a section of the handle has begun the transformation to coal. Creationists, of course, were all over this. The hammer's head, made of more than 96% iron, is far more pure than anything nature could have achieved without an assist from modern technology.
Pictures from here, copyright David Lines
The Antikythera mechanism – a Greek ancient computer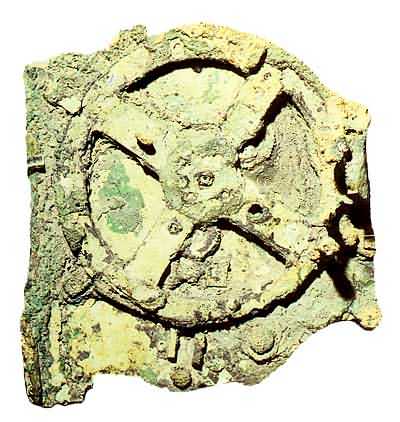 The Antikythera mechanism has been labeled the first known mechanical computer. Found in a shipwreck off the Greek island of Antikythera, it was designed to calculate astronomical positions.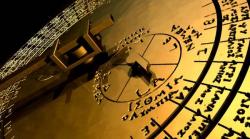 Consisting of a box with dials on the outside and a very complex assembly of gear wheels mounted within, it's about as complex as an 18th century top-notch clock. The level of sophistication utilized by the device has forced scientists to accept that their perceptions of ancient Greek engineering may be faulty. Nothing similar to this exists or is mentioned in any known writings from the period of its creation. Based on the knowledge we do have, this mechanism shouldn't even exist. According to Professor Michael Edmunds of Cardiff University, who led the team studying the mechanism:
"This device is just extraordinary, the only thing of its kind. The design is beautiful, the astronomy is exactly right. The way the mechanics are designed just makes your jaw drop. Whoever has done this has done it extremely carefully." He added: "…in terms of historic and scarcity value, I have to regard this mechanism as being more valuable than the Mona Lisa."
The Dropa Stones