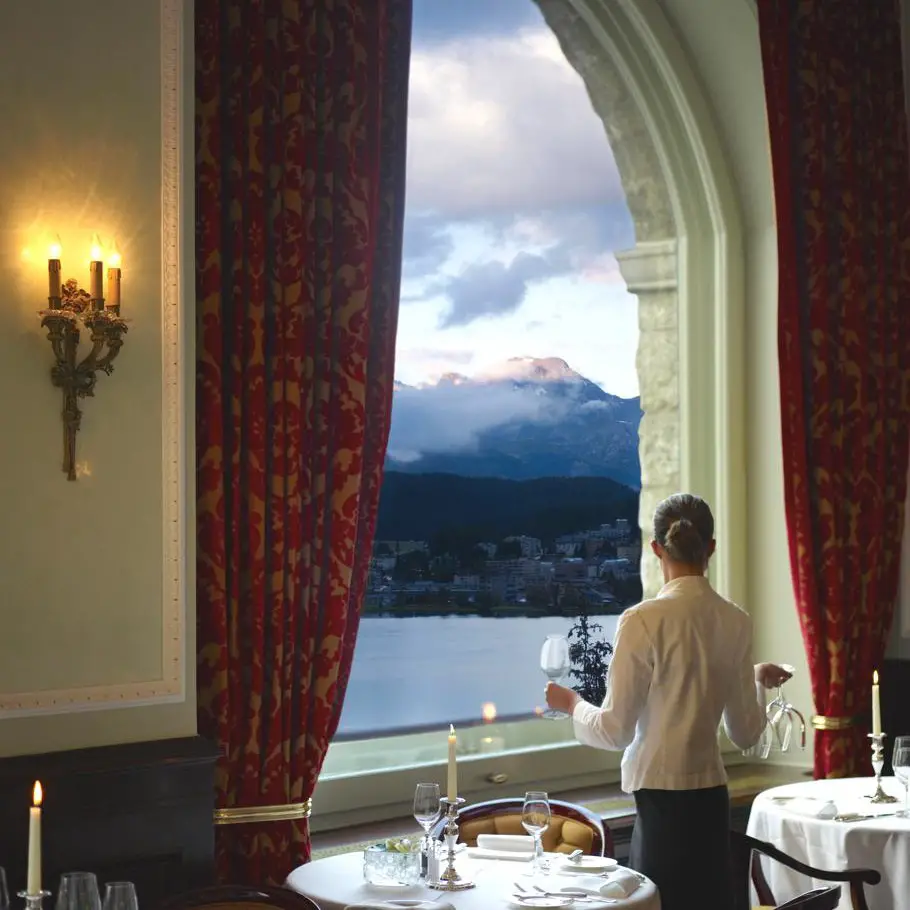 Recently awarded with the Commitment to Quality Award by Leading Hotels of the World for Best in Europe, the 5* Carlton Hotel, St. Moritz offers dining, skiing and wellness in absolute style.
Glamorous, elegant and vibrant, the Carlton Hotel St. Moritz offers its guests exquisite, individual service in a private environment. Set in the heart of St Moritz and a short walk from fabulous shops, spas, and plenty of restaurants and bars where you can sit and 'see and be seen'
All 60 suites impress with their breathtaking view of the St. Moritz Lake and the alpine panorama in the background. The colourful Carlo Rampazzi has designed all of these stunning suites, they offer supreme comfort and beautifully light rooms. The luxury Carlton Hotel is now one of the most fabulous hotels in the Alps – with two restaurants, a three-floor spa and the only indoor and outdoor heated pool overlooking the Alps in St Moritz.