In early 2013, Google moved into its extraordinary 85,000 sq ft new digs in Electra Tower, Tel Aviv, Israel. Just as with the Google Dublin offices we covered recently, the Tel Aviv offices were designed by Camenzind Evolution. The 8 story high rise complex boasts panoramic views of the city while providing its employees with the highest functioning innovative workscapes which promote creativity and collaboration. As a nod to the local culture, each floor of Google's newest offices were designed to illustrate a differing aspect of the diversity of Israel. Googlers from local areas were chosen to select themes for each floor and participate in the design process of each. Three restaurants provide all Googlian employees with a choice of non-kosher, kosher meat and kosher dairy menus. One of the eight floors is dedicated to the Israeli Prime Minister, Google for Entrepreneurs collaborative "Campus Tel Aviv" which provides a hub base for start-up companies.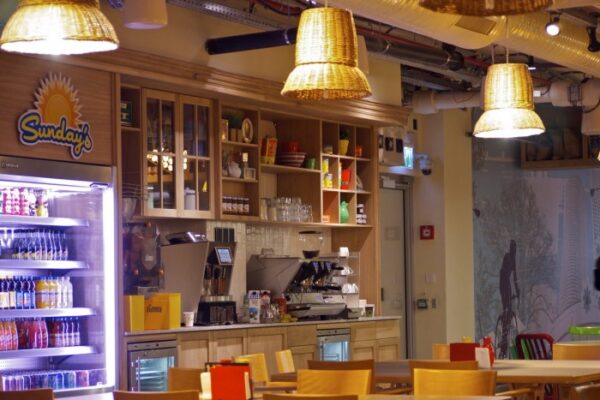 One of the many free for employees food and drink cafes within the Tel Aviv office tower.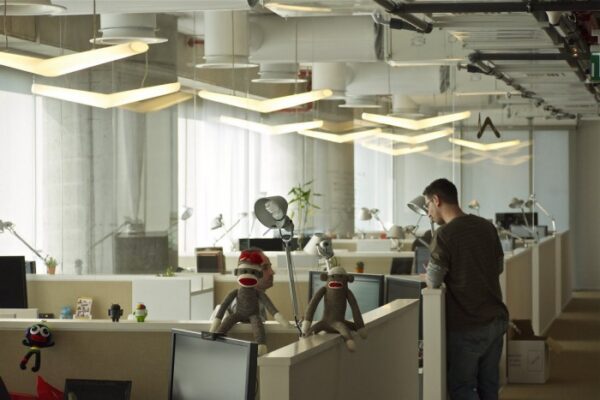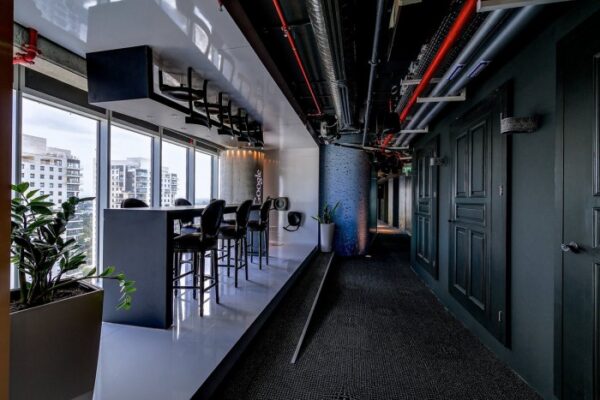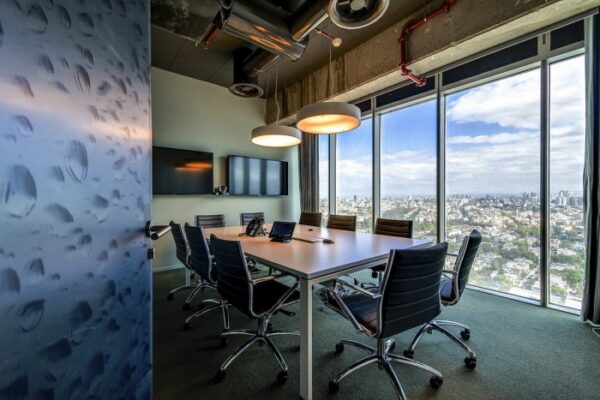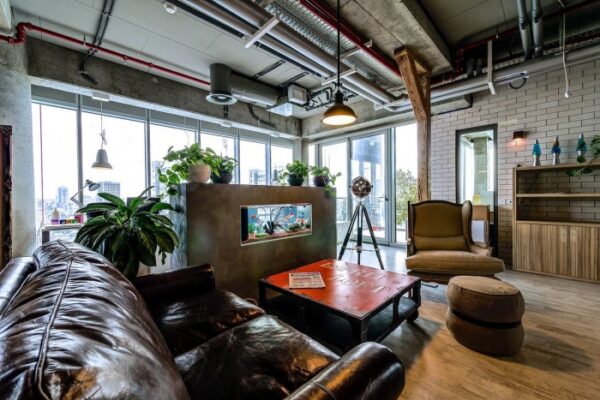 To promote collaboration without inhibiting privacy and quite work areas, the designers clearly delineate work/collab areas such as the one above.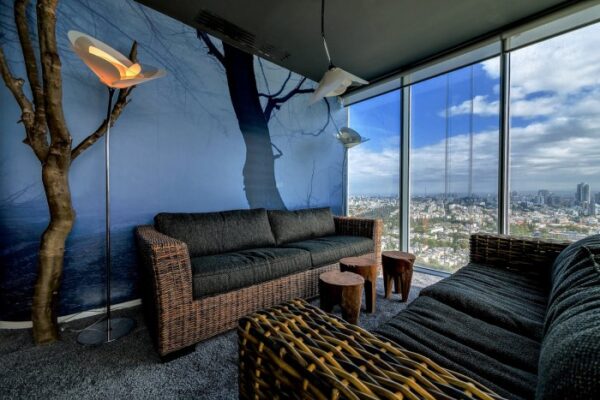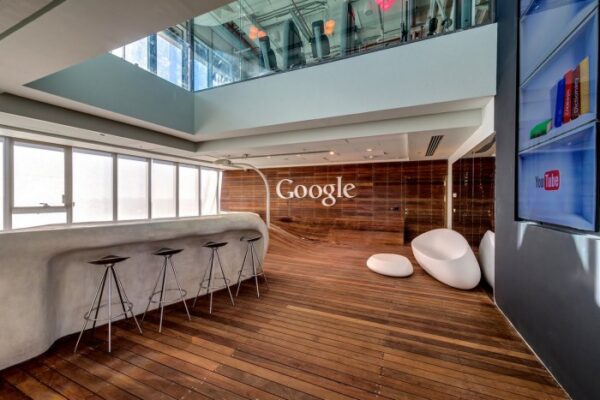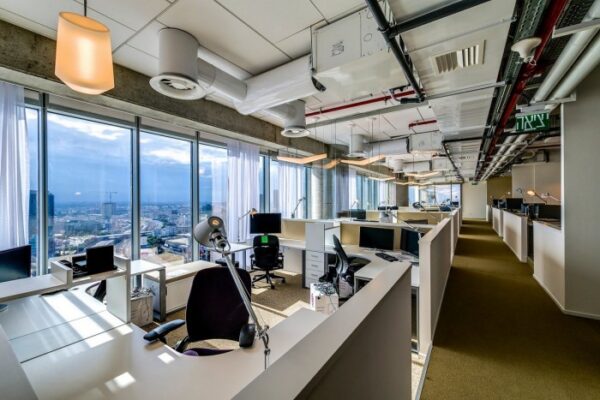 This quite workspace decorated as if a living room looks out over Tel Aviv and the country beyond.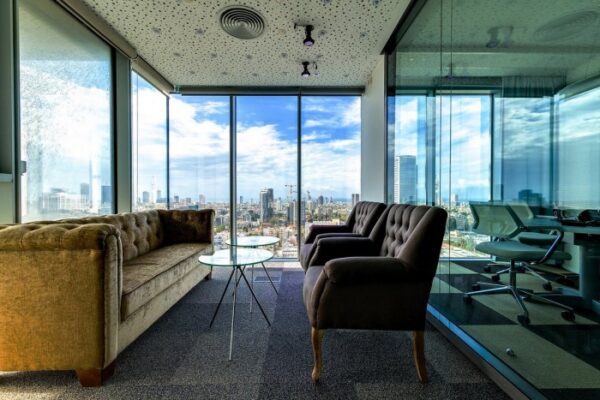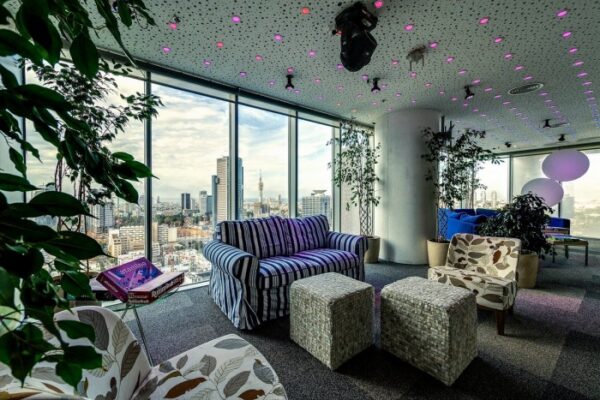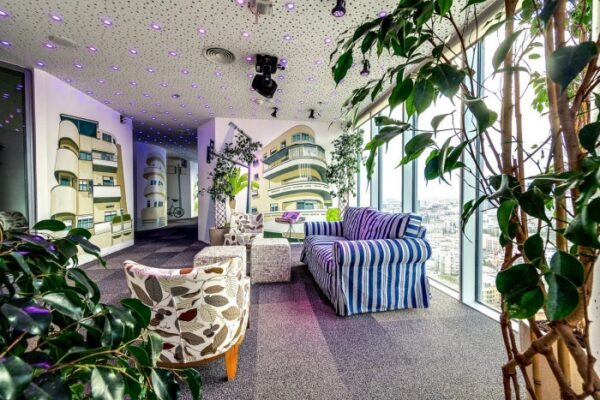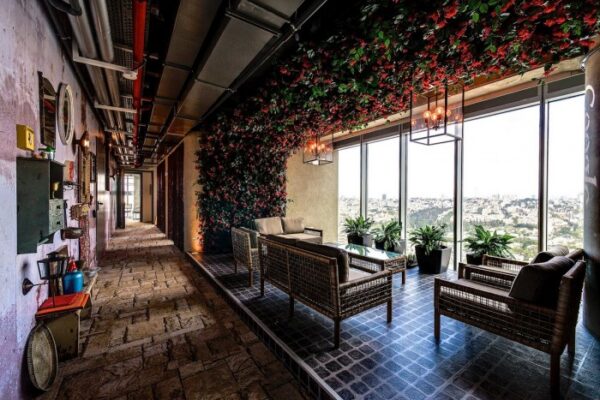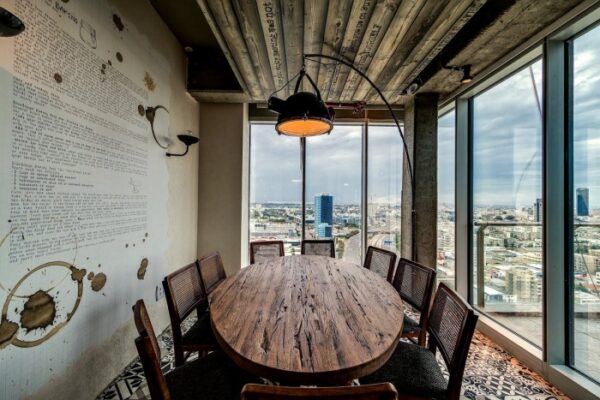 A rustic decorated conference room offers a quaint place to meet with views of the city below and beyond.